One after another, the special features and premium perks really add up.
Earn dividends
Once your balance reaches $2,500, we start paying you at a competitive rate.
Enjoy loan discounts
Save 0.50% APR when you finance your next vehicle.*
Get debit card rewards
Pile up the points and go shopping for travel services, merchandise, and more.
Manage money efficiently
Get anytime account access with Online and Mobile Banking.
Get everything you need - and a lot more on top of that.
Some checking accounts reach into your pocket for monthly fees. At South Carolina Federal Credit Union, our Premium Checking does just the opposite. We hand you opportunities to earn extra money and valuable rewards while providing all the tools needed to manage your finances efficiently.
Premium Share Certificates available.
Discounted vehicle loan rates.*
Instant issue debit card for easier shopping online or in stores.
Earn points every time you choose "credit" for your debit card purchases, and go shopping on uChoose Rewards®.
Access your accounts through a nationwide ATM network.
Free foreign ATM use.
Priority member service over the phone.
$20 discount on yearly rentals of safe deposit boxes.
Free cashier's checks.
Avoiding Fees
The monthly fee is waived as long as you maintain an average daily balance1 of $2,500 in your Premium Checking account, or a month-end balance of $5,000 in combined share accounts (savings, checking and Money Market), plus one of the following monthly:
Monthly direct deposit of at least a single amount of $2502 or more and 10 signature-based debit card transactions.
A current first mortgage with South Carolina Federal Credit Union.
| From | To | Dividend Rate | Annual Percentage Yield1 |
| --- | --- | --- | --- |
| $2,500.00 | $9,999.99 | 0.05% | 0.05% |
| $10,000.00 | or more | 0.10% | 0.10% |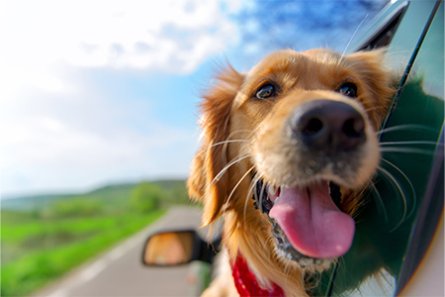 The road to a better auto loan starts here.
Low rates, flexible payment options and available discounts help you keep monthly payments down.
*
Offer applies on external refinances only. Discount only available when payment is automatically deducted from Premium Checking.
1
The Average Daily Balance is calculated by adding the balance in the account for each day of the period and dividing that figure by the number of days in the period.
2
Direct Deposit must come directly into checking from the payroll source (allocations are not considered).
3
May combine auto, boat, Personal Access Line, etc. (all consumer loans, excluding First Mortgage and/or credit card).
4
Card must be open and in good standing.
5
Dividend Rates are accurate as of 4/7/2023. Rates are subject to change after account opening. Fees and withdrawals may reduce earnings on account.