Build your cash reserves with a straightforward savings account.
Start low and grow
A $10 opening deposit opens your business account and establishes membership.
Full liquidity
Get immediate access to funds whenever circumstances require.
Earn dividends
Collect payments as soon as your balance rises above $150.
Reduce risk
All deposits up to $250,000 are insured by the National Credit Union Administration.
Set aside money for near-term expenses and long-term initiatives.
A financial cushion gives your business the flexibility to tackle challenges and take advantage of opportunities. At South Carolina Federal Credit Union, we make saving simple with an account that allows for easy transfers using digital banking tools and pays competitive dividends that grow your reserve funds.

Easily transfer money to and from your savings.
$10 minimum opening deposit.
Three free withdrawals per month.*
Maintain a low minimum balance to avoid fees.
Dividends earned on accounts with an average daily balance of $150 or more.
Insured up to $250,000.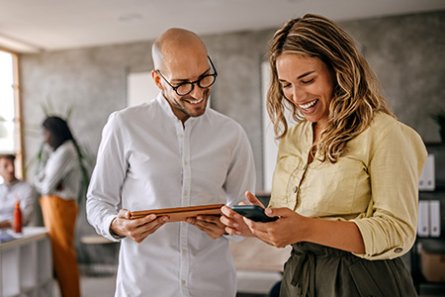 Get the credit card that gets down to business.
Purchasing power and cost control combine in this business rewards credit card.