Get the credit card that gets down to business.
No annual fee
There is no annual fee for using our Mastercard®.
Competitive rates
Keep interest costs under control with this card.
Points for every dollar you spend
Points accumulate so you can redeem for valuable rewards.
Manage your account anytime
You always have access to Online Banking, plus emergency assistance.
Purchasing power and cost control combine in this business rewards credit card.
From everyday purchases to supplies to client dinners and more, you need a credit card that provides flexibility to meet various needs throughout your workday. South Carolina Federal Credit Union's Mastercard Business Credit Card lets you access funds conveniently at a competitive interest rate.
First five employee cards are free.
Set spending limits on cards and track all activity online or on your mobile device.
EMV smart chip technology provides added security.
Access funds through cash advances at ATMs.
Frequently asked questions
View more
To register your MasterCard® Business Debit Card, visit uchooserewards.com and follow the registration steps using the last four digits of the EIN/TIN. If you have already earned points, you will see your totals. Points are posted between the 15th and the 25th of the following month.

MasterCard® Debit cardholders earn 1 uChoose Rewards point for every $5 on all signature-based transactions. Mastercard® Business Credit cardholders earn 1 uChoose Rewards point for every $1 on all transactions. Each debit or credit card on the business account will receive points for transactions.

Points can be redeemed at uchooserewards.com for up to 5 years from the date of purchase.
Business credit card and debit cardholders can redeem points for rewards online by following these steps:
Visit uChooserewards.com.
Select the "Merchandise" link to view the merchandise catalog.
Add the desired merchandise awards to your shopping cart for redemption.
Click on the "Proceed to Checkout" button to place your order online.
Enter your name, shipping address, and a telephone number, and click "Transmit Order" to submit your order.
You will receive a confirmation number after your order has been submitted.
Keep records of your order until you receive your award merchandise. Points can be redeemed for travel awards online or via phone.
Travel awards that can be redeemed through the uChoose Rewards Travel Agency include:
Airline tickets
Hotel certificates
Car certificates
Vacation packages
Experiences
Cruises
Click here
to learn more about business insurance available through our wholly-owned subsidiary, South Carolina Federal Insurance Solutions.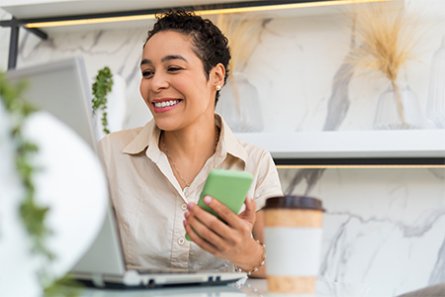 Leverage affordable loans and credit lines.
Take your business to the next level with flexible financing options that puts your plans into motion.