Purchasing power and expense control in one versatile package.
Faster payments
When your business needs something now, mailing a check can take too long.
Exciting rewards
Earn points with card purchases that can be redeemed for gift cards, merchandise, and more.
Better record-keeping
Each transaction generates a detailed summary that can be used to track expenses.
Enhanced security
Cards come with EMV chips and also include 24/7 Mastercard® assistance.
Our cards offer one advantage after another.

Make easy purchases online, over the phone, or inside the store. Use detailed transaction records for deeper budget analysis. Get 24-hour help if you lose a card or suspect identity theft. And to sweeten the deal, our Mastercard® Business Debit Card includes a rewards program that can add some enjoyment to your daily routine. All of it is included when you open a Business Checking account.
Rewards points for every dollar you spend through uChoose Rewards®.
Free debit cards for your employees listed on the account; create individual spending limits or restrict types of transactions.
Mastercard® Zero Liability policy means your business isn't held responsible for unauthorized purchases.
Link debit cards to mobile devices for one-tap Digital Wallet purchases.
Access accounts through a nationwide network of ATMs.
Mastercard Easy Savings® program lets you earn rebates on qualified purchases at participating merchants.
Instant issue debit card for purchasing office supplies, business dinners, and more.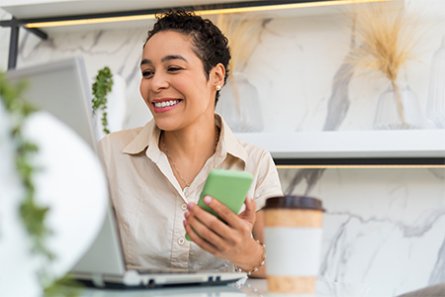 Leverage affordable loans and credit lines.
Take your business to the next level with flexible financing options that puts your plans into motion.