We are ready to play a key role in your retirement planning.
Traditional and Roth IRAs
Let us help explain the tax benefits of these popular individual retirement accounts.
Make your move
We can help you open a new account or move funds from one type of account to another.
Steady earnings
By starting early, you can collect our competitive dividend payments for years on end.
Total security
All IRA deposits up to $250,000 are protected by the National Credit Union Administration.
Let's get your questions answered and your savings started.
When it comes to retirement, you may have some questions. How much money will you need? What is the best way to save it? Should you get a Traditional or Roth IRA? Can you open an IRA in addition to a work-based 401(k)? At South Carolina Federal Credit Union, we have the answers you are looking for.
Contribute up to $7,000 annually to your IRA Savings Account ($7,500 if over age 50).
Choose Traditional or Roth IRAs that grow at competitive rates.
With Roth IRAs, qualified withdrawals are tax-free.
With both Traditional and Roth IRAs, dividends are tax-exempt.
With Traditional IRAs, you may be able to take a tax deduction for any year you make a contribution.
Deposits up to $250,000 insured by National Credit Union Administration.
With $50,000 in your IRA Savings*, you can open a Jumbo IRA Share Certificate.
Contribute up to $2,000 per year per student.
Any family member - including parents, grandparents, aunts and uncles - can contribute to a child's ESA.
Annual dividend earnings are tax-exempt and all qualified withdrawals are tax-free.
Funds can be used for higher education and private elementary and secondary schools.
Qualified expenditures include tuition, room and board, fees, and educational equipment such as laptop computers.
Effective Date: October 1, 2023
| Term | Dividend Rate | Annual Percentage Yield1 |
| --- | --- | --- |
| 3 Months | 0.75% | 0.75% |
| 6 Months | 1.49% | 1.50% |
| 12 Months | 1.99% | 2.00% |
| 18 Months | 2.03% | 2.05% |
| 24 Months | 2.23% | 2.25% |
| 36 Months | 2.48% | 2.50% |
| 36 Months Step-Up | 2.38% | 2.40% |
| 60 Months | 2.97% | 3.00% |
Frequently
asked questions
View more
You can open an account by visiting a
financial cetner
, calling
(800) 845-0432
, or online. You will need:
A valid driver's license or government-issued photo ID
U.S. Social Security Number
Credit/debit card to fund the account
You must be a U.S. citizen or a U.S. resident alien.
The following accounts require personal attention, specific documentation and are not opened online: Trust, Individual Retirement Accounts (IRAs), estate accounts, business accounts, teen accounts and Kids Savings accounts. Please visit a financial center for assistance with these accounts.
You can locate your account number by clicking on the eye icon within Online or Mobile Banking.1 If you have checks for your account, your account number is the second string of characters printed on the bottom of your checks.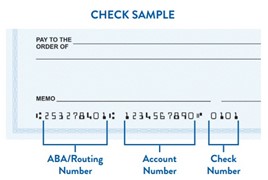 To sign up for Online Banking, click on "Login" at the top of the screen, then click on "First Time User," and follow the prompts.

To sign up for Mobile Banking, download the app from the App Store or Google Play by searching for "South Carolina Federal Credit Union." If you already have an Online Banking User ID and password, you can use it to log in. Or, click on "enroll now" to establish a User ID and password.

If you have registered for Online Banking, you are automatically enrolled in eStatements.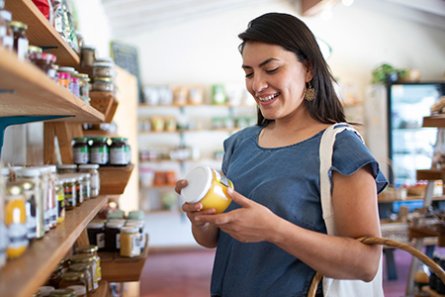 Managing your money made easy.
Simplify money management with flexible checking features that fit your lifestyle.
*
Transaction limits apply.
1
Dividend Rates are accurate as of 7/28/2023. Rates are subject to change after account opening. Fees and withdrawals may reduce earnings on account.