N. Charleston, S.C. – 12/2/2020
South Carolina Federal Credit Union was honored with the Excellence i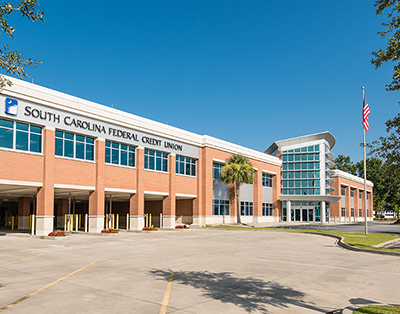 n Workplace Diversity award from the South Carolina Chamber of Commerce. This awards program recognizes the accomplishments of South Carolina companies leading the way in developing and implementing diversity initiatives.
From recruiting and training to mentoring and development, diversity and inclusion are engrained in South Carolina Federal's corporate culture. The credit union offers robust training to employees on various diversity, equity and inclusion topics, including implicit bias, cognitive diversity, and inclusive listening.
Company-led activities and programs spark important conversations about diversity, and senior leadership frequently encourages employees to share their personal experiences with equity and inclusion on company social media platforms.
"We strive to make South Carolina Federal a workplace where every employee feels included, accepted, and valued," said Scott Woods, president and CEO of South Carolina Federal. "We know that ensuring our employees feel this way translates to our members as well. We are incredibly proud of the culture we've built and are honored to receive this esteemed award from the South Carolina Chamber."
The Excellence in Workplace Diversity Awards program is held annually to honor South Carolina's leading companies in diversity initiatives. South Carolina Federal and other award winners will be recognized by the South Carolina Chamber in a virtual ceremony held December 8-10.
South Carolina Federal has been named a Best Place to Work in South Carolina eight times and is a 2020 Glassdoor Best Place to Work. To learn about career opportunities at the credit union, visit scfederal.org/careers.