N. Charleston, S.C. – 6/17/2021
South Carolina Federal Credit Union CEO Scott Woods has been named a Top CEO in 2021 by Glassdoor, one of the world's largest job and recruiting sites. Of the 50 CEOs in the Small & Medium companies category, Woods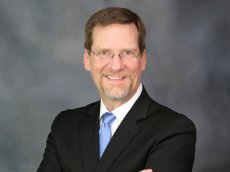 ranked No. 5 with an approval rating of 99%. The average CEO approval rating on Glassdoor is 73%.
Winners are determined based on anonymous employee feedback shared on Glassdoor over a one-year period. When employees submit reviews about their employer on Glassdoor, they are asked to rate several factors about their employment experience. These factors include rating sentiment around their CEO's leadership and indicating whether they approve of their CEO's performance.
"Over the past year, company leaders around the world faced unprecedented challenges to support employees during the COVID-19 pandemic. Now, the employees have spoken and it's clear that these CEOs excelled and found new ways to support their people when the world of work flipped upside down," said Christian Sutherland-Wong, Glassdoor chief executive officer.
"Having the opportunity to lead people is an extraordinary privilege. There is nothing more rewarding or fulfilling than serving others, which is what we as leaders get to do every day," said Woods. "I'm truly honored to earn this recognition, which would not have been possible without our employees' trust, dedication and enthusiasm."
Woods was also honored with a Top CEO award from Glassdoor in 2019 (Glassdoor did not announce Top CEOs in 2020 due to the pandemic). Under his leadership, the credit union has earned "Best Place to Work" accolades in the credit union industry, in South Carolina and on a national level.
South Carolina Federal is currently hiring. Jobseekers who are looking for a career at a Best Place to Work should visit https://www.scfederal.org/culture-careers.