What is the credit union difference? You!
Everything we do at South Carolina Federal Credit Union focuses on you, our member. When you join our credit union, you become a member-owner. Your voice matters in how we conduct business, and you help guide our future.
Member-Owned
South Carolina Federal Credit Union is owned by its members. When the credit union earns income, that money is invested back into the organization and the communities we serve. When banks earn income, dividends are paid to stockholders.
Board of Directors
Our Board of Directors comprises credit union members who are elected by the membership to serve on the board as volunteers, unlike a bank's paid Board of Directors.
Safety & Soundness
The National Credit Union Administration (NCUA) protects members' funds up to $250,000, the same as Federal Deposit Insurance Corporation (FDIC) insurance at a bank.
ATMs
We are part of the Allpoint Network of more than 55,000 surcharge-free ATMs worldwide, giving you convenient access to your money wherever you travel.
Wealth Management
We provide investment opportunities through South Carolina Federal Investment Solutions.
Community Involvement
We share a commitment to each other; our involvement ranges from financial wellness programs in schools to donating time and money to local nonprofits.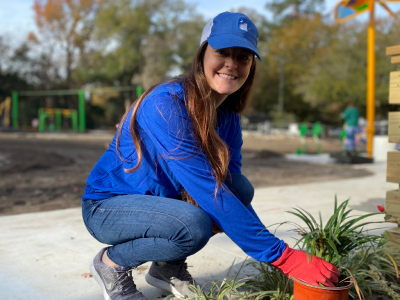 Making a difference in our communities.
See how we support the growth, prosperity, and longevity of our region.