Put your plans into action with Home Equity Loans & Lines of Credit.
Flexible funding
Choose a lump-sum loan or a revolving line of credit.
Everyday low rates
Our member-owned status makes it possible.
No pre-payment penalty
Pay off your loan or line whenever you wish.
Your financing options present opportunities.
Whether you have a home improvement project in mind, debt to consolidate, a wedding to plan, or any number of significant life situations, your home's equity can hold the key to affordable financing. With a HELOC or loan from South Carolina Federal Credit Union, you choose how to access that equity.
Home Equity Loans
Receive your funds all at once and pay off your loan with a fixed rate that makes it easy to budget.
Home Equity Lines of Credit
Open a line of credit and pay only for the funds you use. Once you repay, the funds become available again as a revolving line.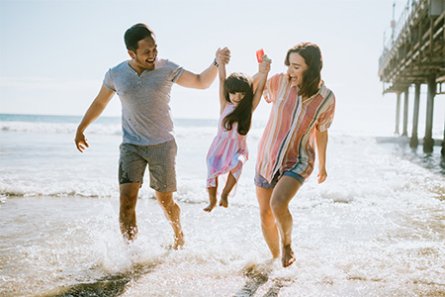 Lending made personal.
Budget-friendly financing solutions for large expenses, big plans, building credit and more.