No matter the miles, smooth journeys start with good auto insurance.
Rely on South Carolina Federal Insurance Solutions.
Trusted sources
Work with carefully-selected providers to find quality solutions.
Various options
Access top-rated carriers with products to fit your unique needs.
Affordable policies
A wide network helps pinpoint the plans that fit your budget.
Peace of mind
Feel confident in your coverage, no matter what comes next.
Keep everyone on the move with policies for the whole family.
For first-time drivers, long-time travelers, and anyone in between. We have insurance coverage that can be tailored to your specific needs.
Frequently
asked questions
View more
Click here to learn more about auto insurance available through our wholly-owned subsidiary, South Carolina Federal Insurance Solutions.

Yes. South Carolina Federal offers the following coverage options through third-party vendors:​​

Payment Protection
Pays, reduces, or waives the loan balance in the event the covered borrower dies, becomes ill or injured and unable to work, or becomes involuntarily unemployed.
Available on consumer loans, line of credit loans, and credit cards.
Available for primary, co-borrower, and both borrowers on the loan (only primary coverage is available on credit cards).
Choose from death, disability, or involuntary unemployment
Guaranteed Asset Protection (GAP)
Relieves you of the responsibility for the remainder of the loan balance that the primary insurance carrier does not cover due to a totaled or stolen vehicle.
Available on auto loans financed up to $100,000 and 84 months.
Maximum GAP loss payout up to $50,000.
Available on motorcycle, ATV, and jet ski loans financed up to $50,000 and 120 months.
Low-cost protection with a 60-day free look.
Mechanical Breakdown Protection (MBP)
Extends coverage to virtually all mechanical and electrical components of your vehicle in addition to the manufacturer's warranty
Available on new and pre-owned vehicles
Cost and coverage vary based on collateral information
Transferrable coverage
Choose from Ultimate Guard, Preferred Guard, and Classic Guard
To add any of these coverage options to a new or existing loan, visit a financial center or contact us.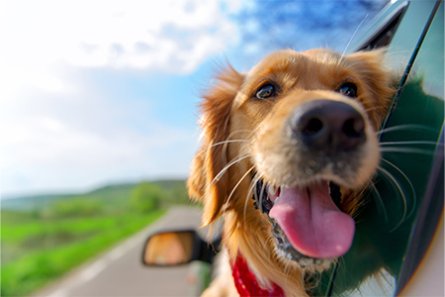 The road to a better auto loan starts here.
Low rates, flexible payment options and available discounts help you keep monthly payments down.
The insurance products available through South Carolina Financial Solutions, LLC, a licensed insurance agency doing business as South Carolina Federal Insurance Solutions, a wholly-owned subsidiary of South Carolina Federal Credit Union, are underwritten through and provided by insurance companies authorized, licensed, or enabled to provide coverages in the jurisdictions where such coverage is offered. South Carolina Federal Insurance Solutions acts only in the capacity of an agent or broker in obtaining such coverage. In all instances where a discrepancy might arise between informational, advertising, and/or marketing material and the actual policy issued by the insurance company, the terms and conditions contained within such policies will always take precedence. South Carolina Financial Solutions, LLC and South Carolina Federal Insurance Solutions™ do not offer tax or legal advice. Consult your tax or legal professional for advice.