Message from the CEO: Being the Best Where it Matters Most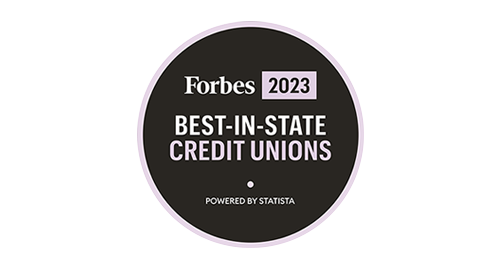 This summer, South Carolina Federal Credit Union received exciting news – we were included in Forbes' 2023 list of the "Best In-State Credit Unions in America," ranking #1 in South Carolina.
The 2023 list of best in-state credit unions was determined via two sources. The first was an independent survey of approximately 26,000 U.S. consumers, which asked participants to rate credit unions at which they have or previously have had checking accounts. The survey assessed credit unions in the areas of trust, terms and conditions, branch services, digital services, customer service, and financial advice. The second source evaluated customer sentiment by analyzing publicly available reviews and ratings for each credit union.
There are nearly 50 credit unions in our state, serving approximately 1.6 million members from the coast to the upstate. To be recognized as the "best" among our peers is humbling.
As a credit union, we exist to help improve the financial condition of peoples' lives. We do not have customers; we have members – and it is our job to help our members attain comprehensive financial well-being, whatever that looks like for them.
Though we love earning awards for being a "Best Credit Union" and "Best Financial Institution," what matters most is you, and the 175,000 other people who look to us for guidance on managing their finances and meeting their goals.
While we are proud to earn another award, we are already thinking about tomorrow and how we will remain the "best" credit union for our members by continuing to:
Ensure fiscal safety and soundness. Nothing is more important to us than keeping your money safe and secure. We continually earn high marks for fiscal soundness from industry experts – including a 5 star-rating from Bauer Financial, an independent research firm that rates the strength of banks and credit unions to give consumers peace of mind.
Provide industry-leading service. At South Carolina Federal, you are more than just a number – you are part of our family. Serving you with kindness, care, and integrity is what we do, and it is what you can expect whether you interact with us in-person, over the phone, or online.
Be a strong partner in our communities. Every year we donate hundreds of thousands of dollars to local nonprofits, award scholarships to college students in South Carolina, and volunteer thousands of hours of time to help those in need.
Strengthen our digital banking services. We know how important it is to be able to manage your money when and how it best suits you. We regularly add new tools and features to our Online Banking platform and Mobile app making it easier to bank with us anytime, anywhere.
Connect you with financial wellness resources. Our financial wellness platform* gives members free access to how-to articles and valuable content designed to help you manage your money, pay off debt, and build savings.
Whether you have been a member with us for years or have recently joined our credit union, your feedback is important to us. Please continue to tell us how we're doing by sharing reviews on Google, completing email surveys, or contacting us directly.
Thank you for trusting us with your financial wellbeing and partnering with us to make your financial goals a reality. We value your membership and are honored to serve you every day.
*Enrich is a personal finance program provided by iGrad and offered by South Carolina Federal Credit Union as a service to our members.