North Mt. Pleasant Financial Center - Now Open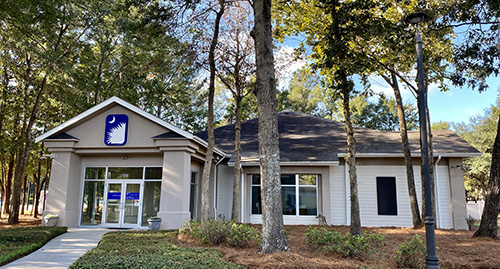 Our new financial center in Mt. Pleasant is now open, and we can't wait to welcome you in! It is located at 3072 North Highway 17 (on the corner of Lexington Drive and North Highway 17) at the entrance of the Ivy Hall neighborhood and across the street from The Market at Oakland shopping center.
This financial center, our third in Mt. Pleasant, offers a more convenient location for members who live or work in the North Mt. Pleasant area. It features four teller stations for basic account transactions, four offices for more complex account needs, a self-service Online Banking station, and a stand-alone drive-thru with three drive-thru lanes and one ATM lane.
"The North Mt. Pleasant area has grown exponentially over the past few years, and we are thrilled to open another location to serve this community," said Kevin Kosco, senior vice president of retail sales and service for South Carolina Federal. "We've been in Mt. Pleasant for more than 30 years, and we are incredibly thankful for the relationships we've built here. Whether we're attending the Town of Mount Pleasant Children's Day Festival or sponsoring an event with Mt. Pleasant Towne Centre, we love connecting with our members and their families."
South Carolina Federal's first Mt. Pleasant location opened in 1989. Since then, we've regularly been recognized as a top financial institution by local media. In 2021, we were named the "Best Credit Union" by Mount Pleasant Magazine and were voted "Best Mortgage Company" in the Moultrie News Readers' Choice awards.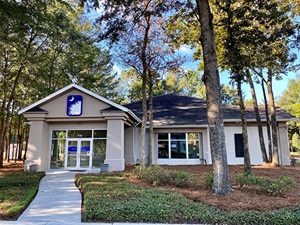 "As a credit union, we exist solely to serve our members, not stakeholders. I think that's evident in the service we provide and the relationships we have with our members," said Rebecca Hearl, North Mt. Pleasant financial center manager. "We are thrilled to be open and can't wait to welcome folks into our new location."
Hearl, who was previously the assistant financial center manager at our Georgetown location, has worked for South Carolina Federal for nearly 20 years. She brings a wealth of experience in financial services to this role and is particularly passionate about helping members learn fundamental money management habits and work toward achieving long-term financial goals.
In her personal time, Hearl loves to garden and is an active supporter of the American Cancer Society and Susan G. Komen. She enjoys participating in the Komen MORE THAN PINK Walks to raise funds and awareness for breast cancer, usually alongside her husband and twin boys.
The North Mt. Pleasant financial center, located at 3072 North Highway 17, is open 9 a.m. to 5:30 p.m. Monday-Friday. The drive-thru is open 8:30 a.m. to 5:30 p.m. Monday-Thursday and 8:30 a.m. to 6 p.m. on Fridays.