Goose Creek Financial Center's New Look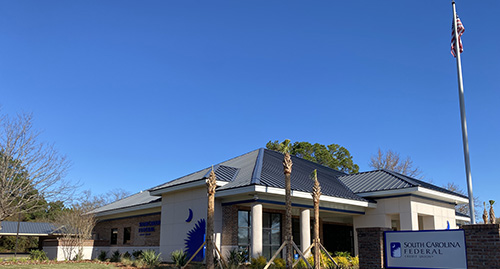 We are thrilled to have completed the renovation to our Goose Creek financial center! Every inch of the financial center – from the exterior of the building to the waiting area – has been updated so we can better serve our members. We increased the square footage, reworked the teller line and office spaces, and installed a beautiful photographic mural so the space feels like home.
We dramatically transformed the front of the financial center by adding an extended covered entry to make the entrance easier to find, and added our logo on the exterior just right of the main entryway.

Upon entering the financial center, your eyes will be drawn to a rounded corner of the building. This is the new teller line, where we help members with basic account transactions, such as depositing cash or checks, withdrawing cash, obtaining a replacement debit card, and more.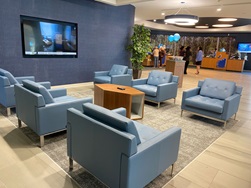 Safe deposit boxes remain in their location, just to the left of the new teller line. On the other side of the financial center you will find a spacious sitting area where members will be able to relax, watch TV, and enjoy a cup of coffee while preparing to meet with a representative from our team. This area is surrounded by offices used for more complex account needs: opening new accounts, applying for loans, addressing fraud concerns, etc.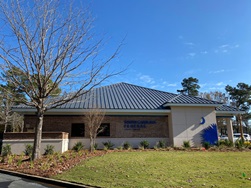 Outside you will enjoy improved signage, refreshed landscaping around the building, and an updated drive-thru with new column wraps and directional signage.






Thank you for your patience as we remodeled the financial center. We think you'll agree that the improvements were well worth the wait!