How to Save on Back-to-School Shopping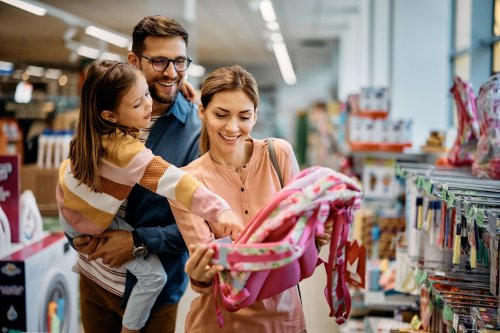 As summer draws to a close, it's time to start thinking about the upcoming back-to-school season. This can be a stressful time and put a strain on any family's budget. The cost of school supplies, clothing, and other necessary items can quickly add up, leaving parents and even students feeling overwhelmed.
Here are some helpful tips that can help you save money on your back-to-school shopping.
Make a budget. The first step to controlling expenses during the back-to-school shopping season is to create a budget. Determine how much you can spend this year and stick to your plan. Create a list and categorize all the items your student needs, and assign a realistic spending limit to each category. Budgeting apps or spreadsheets can help you keep track of your spending. You can also visit our free financial wellness tool to download a free budgeting worksheet.
Shop early. If possible, one of the best ways to save is to start early. Many stores offer discounts and special promotions in the weeks leading up to the start of the school year. Keep in mind, South Carolina's Tax-Free Weekend typically occurs during the first weekend in August. School supplies, clothing, computers, and other select items are eligible to be purchased during this sales tax holiday.
Buy in bulk and share costs. If you have multiple children or know other families in the neighborhood, consider working together to split costs and share supplies. Certain products, such as pens, notebooks, and highlighters, can be purchased in a large quantity at a lower price.
Shop secondhand. Thrift stores, consignment shops, and online marketplaces like Facebook Marketplace and Poshmark can be great places to find gently used clothing and supplies such as backpacks at a fraction of the cost. Take your student with you for a fun day of shopping and see how many items you can check off your list.
Utilize coupons, discounts, and rewards. Many retailers offer student discounts or free shipping when you shop online. When you're back-to-school shopping, be sure to ask an employee at each store you visit if they offer a student discount. Just make sure your student has their school-issued ID to take advantage of any savings. You should also consider signing up for loyalty programs offered by your favorite stores to accumulate points that can be redeemed for future purchases.
By using these tips, you can reduce stress and save money on your back-to-school shopping. Remember, the key to saving money is to plan ahead, shop smart, and take advantage of the discounts and promotions that are available to you.