South Carolina Federal Sponsors All-Inclusive Playground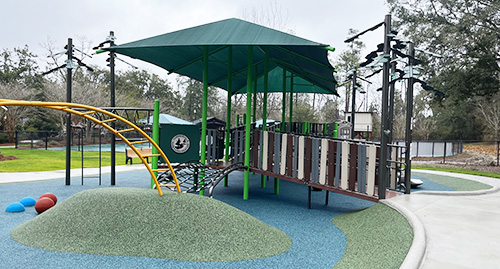 At South Carolina Federal Credit Union, we operate under the cooperative model of "people helping people" and take great pride in our commitment to that belief. As the oldest locally-owned financial institution in the tri-county area, we are especially invested in the positive growth and prosperity of our communities.
We are proud to support Dorchester County's first all-inclusive playground as the presenting sponsor. The new design will enable children with physical and mental disabilities to play alongside able-bodied children. Features include expanded sensory areas, anti-stress zones, and intimate play areas that invite children to select the type of play that interests them.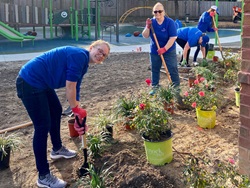 The project is led by the Town of Summerville in conjunction with the Summerville Miracle League, Dorchester County, the State of South Carolina, and community leaders. Construction started in 2021 and began with a rebuild of an existing playground located at 615 South Laurel Street in Summerville. The playground will provide a play experience that removes all physical barriers and creates a vibrant and dynamic environment for all children.



We are excited to see the plans come to fruition and know this facility will be a source of joy and enrichment for families in the tri-county area and across South Carolina!