Message from the CEO: South Carolina Federal's Strength and Security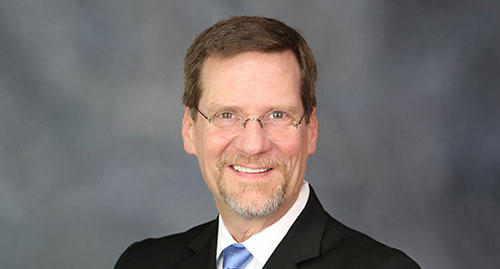 The news of the collapse of Silicon Valley Bank, and subsequently Signature Bank, has left families across the country confused and afraid. Even those who weren't directly impacted by the bank's closure are wondering, "Is my money safe?"
As a member of South Carolina Federal Credit Union, you can rest assured that your finances are in good hands. Since our founding in 1936, our number one goal has been safety and soundness for our members and their finances.
First, you should know that our credit union is insured by the National Credit Union Administration (NCUA), a U.S. government agency. The NCUA exists to protect credit union members like yourself, and it provides a safeguard that your deposits are federally insured up to $250,000 per individual depositor. According to the NCUA, "Credit union members have never lost a penny of insured savings at a federally insured credit union." In fact, the NCUA requires credit unions to keep higher levels of capital than the FDIC requires of banks.
You can also take comfort in knowing that your credit union embodies a conversative financial approach ensuring we maintain more than the required capital, which allows us to weather and absorb changes in uncertain economic environments. We maintain a philosophy of prioritizing safety and soundness over quick gains in the market or investing in inherently risky opportunities.
This approach is reviewed by the NCUA every year to ensure we have the appropriate practices and procedures in place to minimize risk and ensure the financial stability of our credit union. We maintained our conversative approach during the pandemic even as other financial institutions were pursuing aggressive investment portfolios.
Additionally, our membership consists of both consumers and small businesses that are just as diverse as the markets we serve. A healthy mix of accounts helps us maintain our strength and security as a financial institution, and it positions us for stability in a range of economic environments.
Trusting South Carolina Federal with your finances has many benefits, and among its most significant is that we serve the communities in which we live and work. Our employees, including myself and the entire leadership team, are dedicated to keeping your money safe and helping you meet your financial goals because we are your neighbors, and we have been for more than 85 years.
Though we have grown significantly since our founding as the Charleston Navy Yard Employees Federal Credit Union, our values and mission remain steadfast. We focus on keeping you and your family's finances safe.
Thank you for trusting us and being a member of our credit union. If there is anything we can do for you, please let us know. Stop by any of our locations, send us an email, or give us a call – we would love to hear from you.
Sincerely,
Scott Woods, President and CEO of South Carolina Federal Credit Union