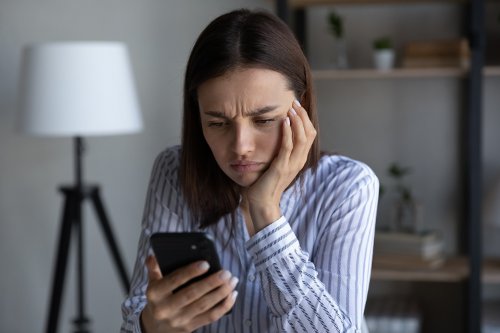 Text is becoming an increasingly common channel for scammers. Here are some common red flags to look for when reading a text:
A legitimate organization will never ask for your personal information via text.
Fraudulent messages often contain spelling and grammar errors.
Scam messages often use phone numbers that are not from the organization they claim to be.
Be cautious of text messages that contain links if they do not come from a familiar source.
Scammers will try to create a sense of urgency by using time-sensitive language.
If you receive a text message and you aren't sure if it is legitimate, do not click on any links within the text, call the phone number the text was received from, or respond to the text. Instead, reach out directly to the organization who allegedly contacted you to find out if the text is legitimate and take any action needed. If you do receive a text message that you know to be spam, report it to the Federal Trade Commission at ReportFraud.ftc.gov.