Our checking accounts let you choose your definition of "convenient."
Select the options that fit your needs and we'll recommend the best solution.
Most Popular
You deserve our premium checking account, with monthly fee waived.
Dividends each day your balance is $2,500+1.
0.50% APR reduction2 on vehicle loans.
Most Popular
A low-hassle, high-performance account that makes it easy to avoid monthly fees and even easier still to manage your money anytime from anywhere.
Instant issue Mastercard Debit Card.
Online and Mobile Banking*.
Most Popular
Feel confident handling your finances without much outside help? We have an account designed for your DIY state of mind.
24/7 Online Banking and electronic bill pay.3
Free Mobile Banking* and mobile check deposit.
Thank you for your interest in South Carolina Federal Credit Union.
This form is not a secure form of communication. If any confidential information such as account numbers, SSNs, etc. is necessary, it will not be obtained until we have contacted you. This is another way South Carolina Federal works to keep your information secure.
Make informed financial decisions with helpful resources.
Frequently
asked questions
View more
You can open an account by visiting a
financial cetner
, calling
(800) 845-0432
, or online. You will need:
A valid driver's license or government-issued photo ID
U.S. Social Security Number
Credit/debit card to fund the account
You must be a U.S. citizen or a U.S. resident alien.
The following accounts require personal attention, specific documentation and are not opened online: Trust, Individual Retirement Accounts (IRAs), estate accounts, business accounts, teen accounts and Kids Savings accounts. Please visit a financial center for assistance with these accounts.
You can locate your account number by clicking on the eye icon within Online or Mobile Banking.1 If you have checks for your account, your account number is the second string of characters printed on the bottom of your checks.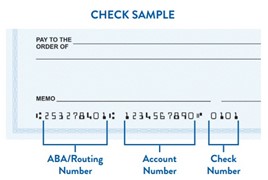 Complete the
direct deposit form
(PDF) and submit it to your employer/income provider. You will need your
account nu

mber and

South Carolina Federal's routing number.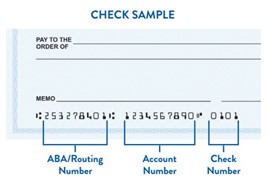 South Carolina Federal's routing (MICR) number is 253278401. Your account number is the second string of characters at the bottom left of your check. You can also locate your account number by clicking on the eye icon within Online or Mobile Banking.1
If this is your first time placing an order for checks, please give us a call at
800-845-0432
.
If this is not your first time ordering checks, follow these steps:
Log into Online Banking.
Click on one of your accounts.
Click on "More Actions."
Click on "Order Checks."
Click "Continue."
Follow the remaining steps.
Here are some tools to help you stay on top of your finances and avoid overdrafts:
Budget: Check out our budgeting tips here to help you make better financial decisions.

Enroll in Direct Deposit: Direct Deposit lets you receive your paychecks faster and helps ensure you have the money you need, when you need it.

Enroll in Online Banking: Check your balances and account history, schedule transfers, receive mobile account alerts and deposit checks through Remote Deposit; all through the convenience of Online Banking.